Professional and vernacular photographs (individual, collections, and albums).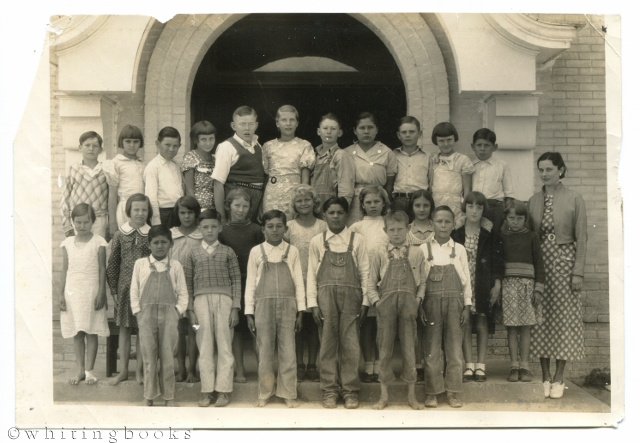 By: N/A
Price: $75.00
Seller ID: 10919
Binding: Soft Cover
Condition: Good
---
Great Depression Era. Class photo circa 1930s. Elementary school age children. Black and white, measures about 5 x 7 inches. The photo is unevenly trimmed, has corner creases, and a short tear at the top edge. The image of the children in the photo is unaffected. No writing or identification, but the school building was matched against an earlier image for the Rock Island School found at an online history site for Colorado County, Texas. Some of the children are barefoot and in overalls, most are dressed rather nicely for the event.
View More...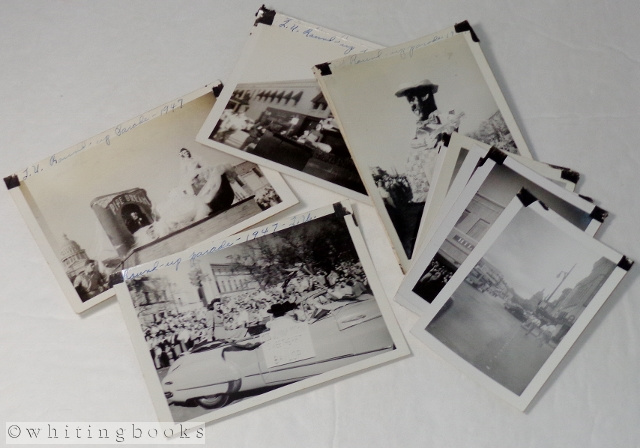 By: N/A
Price: $100.00
Publisher: 1947
Seller ID: 10958
---
Collection of 13 black and white loose photographs documenting the 1947 University of Texas Round-Up Parade in Austin. Five small photos measuring 2.5 x 3.5 inches, eight slightly larger photos measuring 3.25 x 4.5 inches. Vernacular photographs, some slightly out of focus and lacking sharpness. Still a nice little collection with some interesting details from the annual spring celebration, begun in 1930 for alumni and students, including street scenes, signage for a few old businesses, automobiles, costumes, another school's campus sweetheart-Joanna McCann, Sweetheart of Baylor, and a racist ...
View More...